Physical Medicine and Rehabilitation (PMR)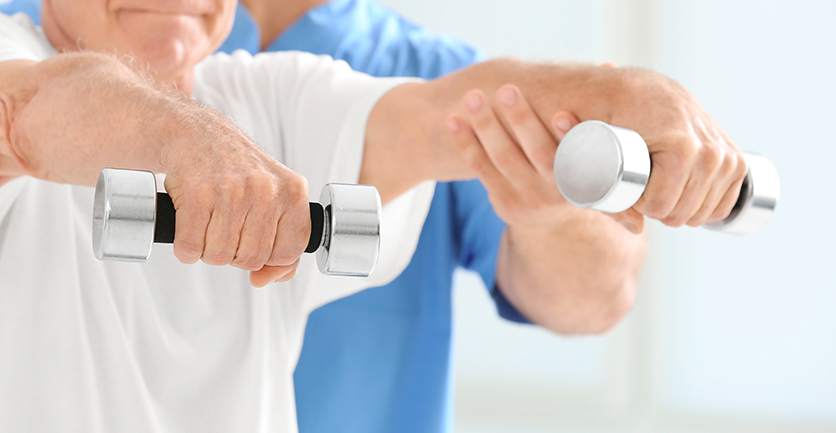 Physiatry, also called physical medicine and rehabilitation (PM&R), is a medical specialty that primarily uses physical means to help in diagnosis, healing, and rehabilitation. Physiatrists specialize in the diagnosis and treatment of patients with chronic illness (e.g., stroke) or injury (e.g., spinal cord, brain), acute and chronic pain, and musculoskeletal injuries (e.g., sports-, work-related). Many physiatrists specialize in the treatment of back pain.
Physiatrists treat the whole person. They address the patient's physical, emotional, and social needs during rehabilitation. Physiatrists direct the rehabilitation team which includes physiotherapist, occupational therapists, speech-language pathologists, and more.
It can help patients with chronic disease, pain, or disabilities toward optimal function, thus improving recovery and quality of life. Physiatrists diagnose and treat problems of the musculoskeletal system, including back and neck pain, spinal cord injury, and other conditions.
The access to Outpatient Clinic services is subject patient's medical diagnosis, current clinical indications and above 13 years of age.
PM&R department focus on restoring function for people with:
Brain injuries
Chronic pain
Musculoskeletal pain
Neurogenic bladder
Pelvic and sacroiliac joint pain
Psychological issues
Spasticity
Spina bifida
Spinal cord injuries
Sports injuries
Stroke