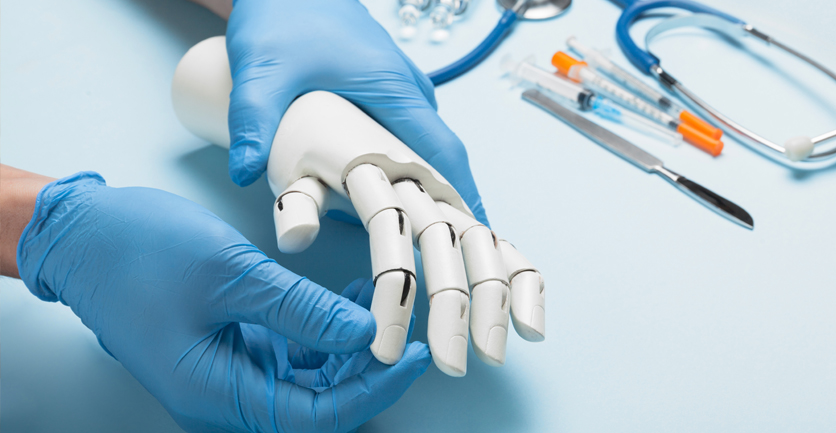 Limb amputation results in significant changes to body's structure and function. There is the physical loss of a body part as well as the closely related effects of the underlying disease, comorbidities, and concurrent injuries. Those with amputations may experience a wide range of activity limitations and functional restrictions which can have a psychological impact.
Typically independence is lost with self-care and mobility affecting the ability of the person to return to and maintain work, maintain social relationships, participate in leisure activities and be active members of the community.
Prosthetic fitting may compensate for the loss of body structures and function of the affected limb(s) and subsequent rehabilitation
At the hospital, we offer an interdisciplinary and holistic approach in the management of Amputation as both an inpatient and outpatient program. Optimizing acute and long-term management of amputees requires an in-depth understanding of the patient and the functional consequences of the amputation. Our experts, therefore, aim to restore function and quality of life by thorough assessment and developing an individualized rehabilitation plan to optimize quality of life.
Causes of amputations are from Traumatic injuries, cancer, infections, and cardiovascular disease.  Our programs are individualized and are for those that have experienced:
Upper extremity amputation
Trans-humeral (above-elbow)
Trans-radial (below-elbow)
Trans-metacarpal (hand) & finger.
Lower extremity amputation
Trans-femoral (above-knee amputation or AKA)
Trans-tibial (below-knee amputation or BKA)
Trans-metatarsal amputation (foot and toe amputations or TMA)
Treatment, Research & Technology
The hospital offers an individualized program and combines evidence-based treatment and innovation based on current and evolving technologies and may include, but not limited to:
Pain management.
Physiotherapy and Occupational Therapy.
Gait re-education.
Prosthetic fitting and adjustment.
Therapeutic exercise.
Environmental assessment and adjustment.
Postural and balance work.
Psychological support.
Community reintegration.
Wheelchair/ seating assessment.
Alternative medicine.
Vocational rehabilitation.
Stress management and relaxation.
Hydrotherapy.
Education.
Studies show that patients treated at an acute rehabilitation hospital achieve better outcomes than those in other care settings. On average, the hospital patients have greater improvement during their stay and a higher level of functional independence upon discharge, in line with national benchmarks that measure criteria such as locomotion, cognitive ability and activities of daily living.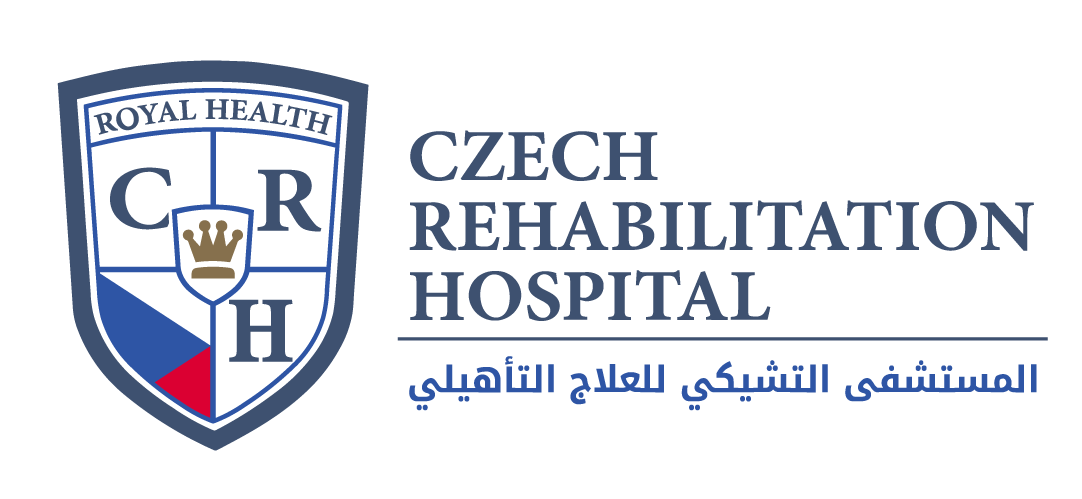 Call Us
Call us for any Inquiry