Spine rehabilitation program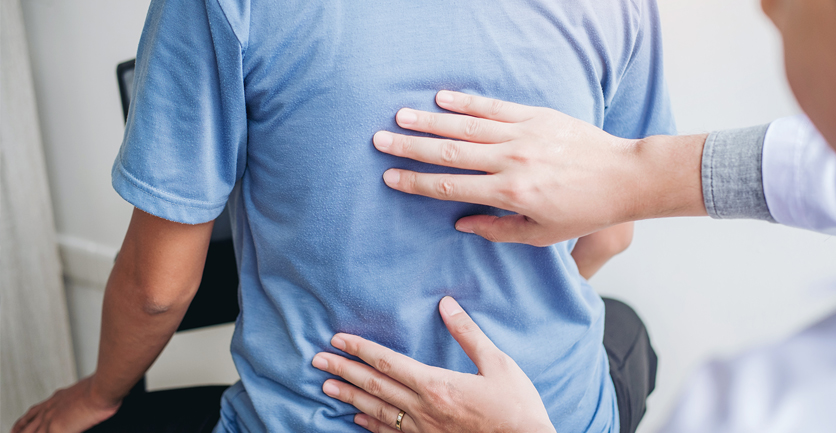 The spine (neck and backbone) is a very important part of our body. It supports the body's weight and protects the spinal cord, which tremendously impacts one's sense of well-being. More than 80% of adults experience some form of back and neck pain that will limit their ability to perform daily activities at home, at work or at leisure. In fact, back pain is one of the most common reasons for missed work and accounts for lost wages and productivity. Back and neck pain can be caused by injury, trauma or degeneration as a person ages.
The Spine and rehabilitation Program focuses on providing manual therapy, therapeutic exercise, postural correction exercises and functional training to help alleviate pain and restore function. Patient education, a key component of this program, emphasizes proper posture and body mechanics to prevent re-injury.
Conditions We Treat
Arthritis
Degenerative disc disease
Osteoporosis (thinning or loss of bone tissue over time)
Radiculopathy (commonly referred to as sciatica; damage to a nerve extending from the lower back down the back of the leg and causing pain, weakness, numbness or tingling)
Scoliosis
Herniated disc
Muscle injury or strain (injury to a muscle or a tendon)
Spinal stenosis
Sprains
Whiplash, soft tissue injury to the neck
A Team Approach to Recovery Treatment
Led by our Rehabilitation Director, who has 20 years of versatile experience in the field of Physiotherapy and Rehabilitation, our Spine Rehabilitation team draws on the expertise and experience of specialists –physical and occupational therapists, Chiropractor, Acupuncturist, Dietitian, Psychologist, Rehabilitation Nurses, Remedial Massage Therapist, case managers and other clinical and support staff – to advance your recovery in our dedicated State of Art Spine Rehabilitation Unit. We tailor treatment to your individual needs and goals, and work closely with you to:
Improve physical function
Facilitate return to daily activities or work duties
Improve the ability to manage pain and gain control over your life using a supervised exercise program and adaptive coping and other pain management strategies
Promote a reduction in the use of medication
Increase self-esteem and confidence
Improve understanding of your diagnosis
At the hospital, you will benefit not only from the care and treatment you will receive, but also from the training, support and encouragement you will be given. This involves:
Physician management of your medical needs, including pain and any secondary health issues, such as arthritis, high blood pressure or diabetes
Physical therapy that targets strength, balance and conditioning, mobility and gait training, the use of assistive equipment and orthotics if prescribed
Occupational therapy that focuses on your ability to perform daily activities such as feeding, dressing, grooming and bathing, as well as home safety and the use of assistive devices
Acupuncture is a medical practice that entails stimulating certain points on the body, most often with a needle penetrating the skin, to alleviate pain or to help treat various health conditions.
Chiropractic is a form of alternative medicine mostly concerned with the diagnosis and treatment of mechanical disorders of the musculoskeletal system, especially the spine
Remedial Massage therapy is manual manipulation of soft body tissues (muscle, connective tissue, tendons and ligaments) to enhance a person's health and well-being
Rehabilitation nursing care that incorporates education on medication management, wound care and safety precautions
Case management to coordinate all aspects of your inpatient stay, discharge planning, access to outpatient and follow-up services, as well as the availability of a range of community resources
Family education and training to help reinforce your skills, maintain your safety and prepare you for life ahead
Throughout your rehabilitation, you will be carefully monitored and your plan of care will be adjusted to ensure that your needs are being met and you are progressing toward your goals.
The program contains the following sessions:
How the back works / Core stability
Principles of back Care
Goal setting and pacing
Exercising for fitness and stretching
Healthy eating
Static postures
Easy moving
Dynamic postures
Cognitive behavior therapy / Pain management
The program provides you with knowledge to effectively manage and control your condition and to implement lifelong changes in how you look after your back whilst you participate in your daily activities.
Treatment, Technology & Research
At the hospital, we integrates the advanced treatment, proven therapies and technologies that benefit patient recovery.
Among the many advances available to appropriate patients are:
Advanced Electrotherapeutic Modalities like TECAR Therapy, Low Level Laser Therapy, Shock Wave Therapy, Advanced TENS and Ultra Sound units etc.
Advanced Manual Therapy and mobilization techniques
Body mechanics and functional training
Decompression Therapy of Spine (Advanced spinal traction unit)
Dedicated Gyms for Spine Care
Lumbar stabilization/core strengthening
Muscle energy techniques
Pilates exercises
Postural exercises and training
Underwater Treadmill and Bicycle
Being a leader in the field of Rehabilitation, the hospital is committed to be pioneer in Research and Education. We are determined to be 'The Education Hub' in the field of Rehabilitation in the Middle-East especially in Spine Care.
Studies show that where individuals with spine conditions go for treatment can make all the difference in their recovery. In fact, those treated in an inpatient rehabilitation hospital – like ours– make greater strides, return home sooner, have fewer complications and are able to enjoy a higher quality of life. Research also indicates that an early start to rehabilitation can optimize functional gains. The hospital provides that early start and delivers a comprehensive program of Rehabilitation care to best address your needs and goals.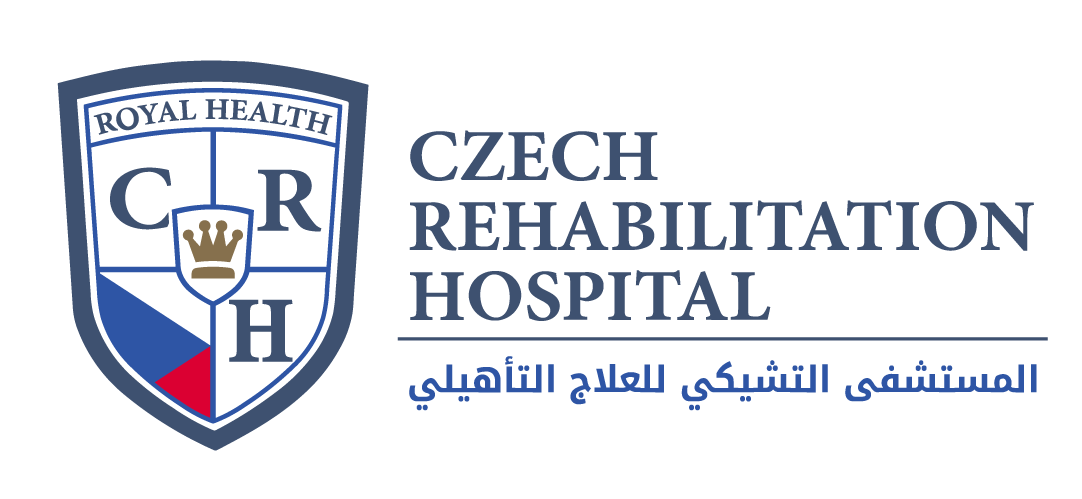 Call Us
Call us for any Inquiry